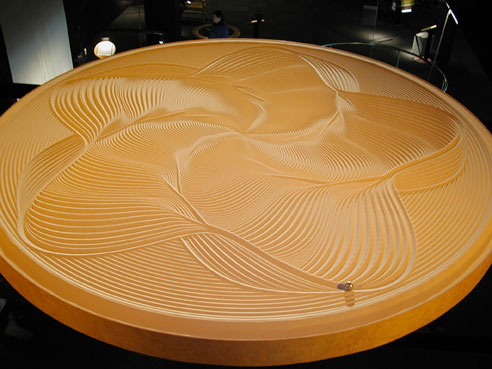 Sisyphus
Bruce Shapiro
sand, steel ball, custom two-axis motion control system, custom path design and control software
(1998-2003)

A magnet traces complex, computer controlled paths beneath-- while above, a steel ball in a field of sand creates dune patterns in its wake. As in the Greek myth from which it draws its name, Sisyphus rolls its "boulder" endlessly, only to witness the cyclic undoing of this labor.
---
Bruce Shapiro (1957) received his medical degree from the University of Minnesota in 1983. After practicing as an internist for five years he left medicine to pursue his fascination with connecting computers to stuff that moves. He has been following that passion wherever it leads him for the past 14 years.