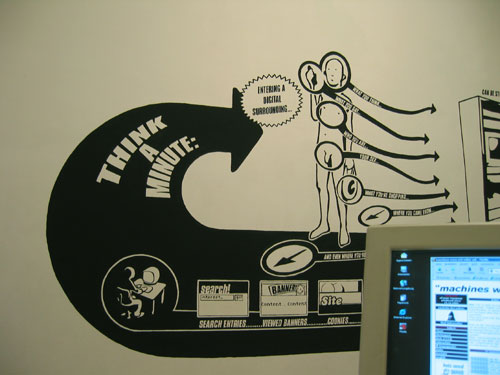 "machines will eat itself" / www.superbot.tk
Franz Alken
java/php/html/webl
(2003-4)

Those who enter the net lose their privacy: countless concerns are financed by trading with user data - user profiles are generated, surfing habits are stored and sold to those who can then optimise their services. Is there a possibility to get rid off this "spionage"?

This is the endeavour to attack these conditions by methodically reducing the value of the collected data: bots - programms, equipped with virtual character profiles - travel the net, permanently looking for possibilities to prove their presence in the databases of companies.
---
Born in 1974, Frankfurt/m, studies media arts at the Academy of Visual Arts in Leipzig, living and working in Leipzig, Germany.